Well, there appears to be another completed piece of art on my desk!! I am in awe, honestly, I have been so stupid busy that I was beginning to think I would never make another piece of art. Of course, she is a remake of one of my older illustrations, so it's not like I had to do all kinds of thinking. Still, I am quite satisfied with the way "Low Tide" turned out, and it was nice to just PAINT.
So, here she is- "Low Tide"- an introspective mermaid-type lady, in vibrant colors with lots of contrast. She is an original painting, 7" x 5" on a canvas panel. I have listed her for auction on eBay, starting at $35. You can visit the auction by clicking the picture or the link below it :)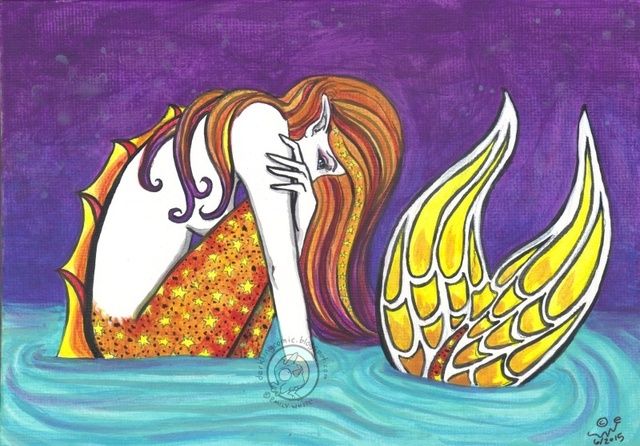 "Low Tide" mermaid painting auction on eBay
Here are a few work in progress shots of her, and her sister piece "Wishing Pond" (that one has been sold already)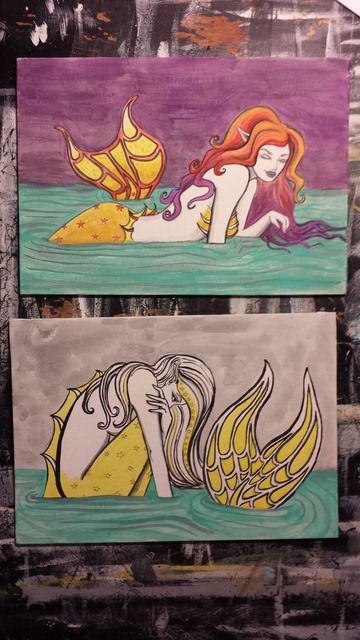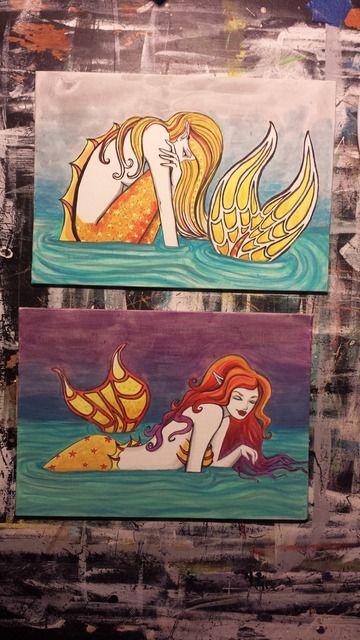 This is the illustration I drew back in 2010 (holy mawgosh that was a long time ago):
Ummm, what else, what else...I am planning another doll for July. I will warn you all, I have a clown obsession, so the next doll....yeah, clownesque. (sorry for any clown fears (sorry not sorry)). I also have a dragon art card or two kicking around here that I should really find, add color, and share with you all :) Everything else I am working on is Dorkling related, so should you have any interest in any of
that
, you can see it all on my
zombietoes
site.
xo!
Em
darklingtreasures.com
and/or
zombietoes.com