Helloz!
I am feeling pretty scatterbrained lately. (You must forgive the crazed Emily). I do have three new zodiac monster pieces, though, and a mermaid FB exclusive auction as well! Probably a bit of rambling, too...
The three latest zodiac monsters in the series- Gemini, Cancer, and Leo...they are each for auction on eBay, with starting bids of $20 apiece...Check out the links below each picture for the individual auctions: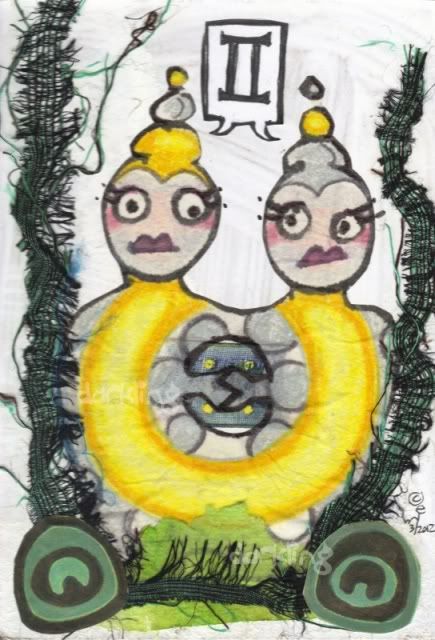 "Gemini" zodiac monster mixed media art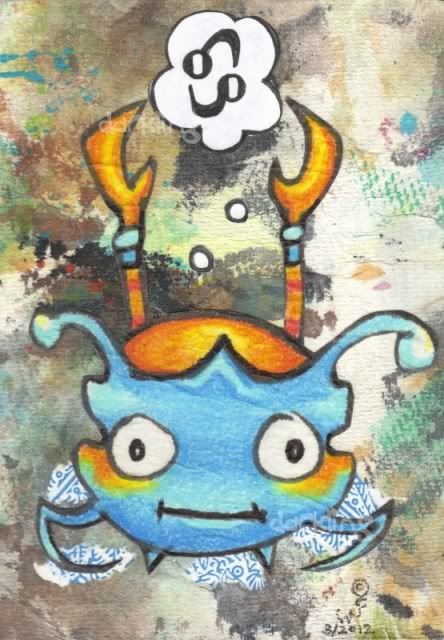 "Cancer" zodiac monster mixed media art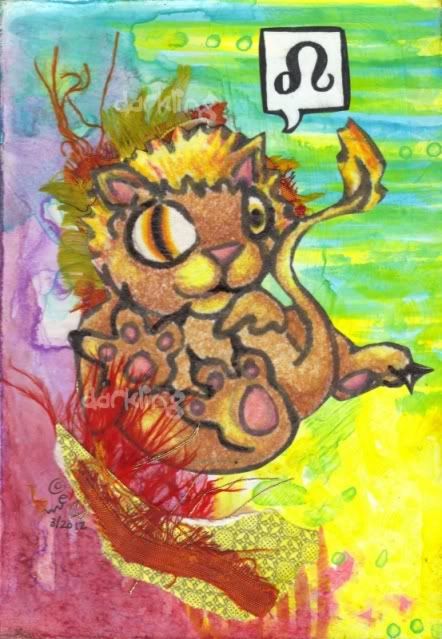 "Leo" zodiac monster mixed media art
Of course, you can see them all on one page, along with all my other eBay art auctions by clicking
HERE
!
I will have the next few zodiac monsters made and listed after the weekend...:)
Perhaps you are in the mood for something...pretty? Well, then you are in luck, because this week on my
Facebook Page
, I am auctioning off an original, one of a kind miniature mermaid sculpture! She is sitting on a real shell, surrounded by little glass beads in variations of green and blue; her tail sweeps around her. Lots of texture and media in this tiny little thing! Bidding starts at $0, and ends next Tuesday, April 10th, and 11pm EST! You can get all the info on the mermaid and how to bid at the link below the picture: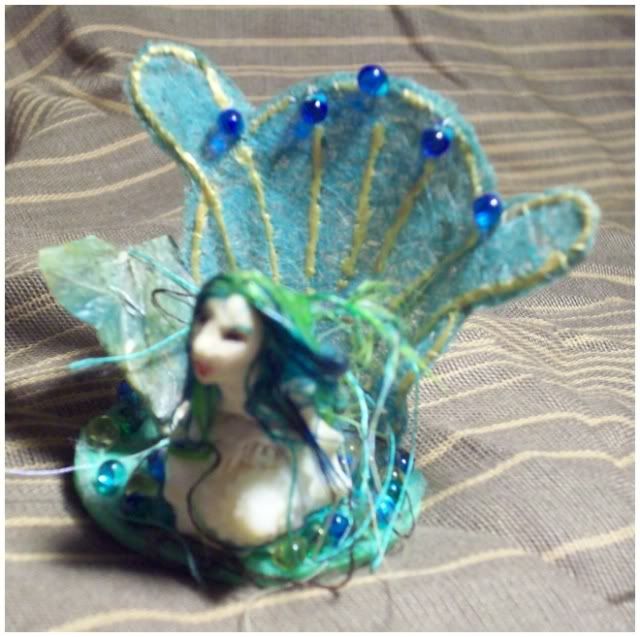 Mini Mermaid Sculpture- Facebook Exclusive auction!
Speaking of mermaids...:))) I have put aside all of my other working projects for a bit in order to create a very special mermaid piece, for a very special purpose...More details and info to follow soon, along with some teaser shots? For now, allow me to whet your appetites by throwing some keywords at you...pin up...shark...mixed media...nurse...and...that's it for now :) Ahh, such a tease!
Something else I have been working on, and have finally finished- my bag! I guess it's a 'purse' or whatever lady-type item is relative to this shape and size of carrying apparatus...but I am hardly a 'purse' type. I didn't know if you could tell that by the way I tried to disguise it as an awesome red monster...because carrying around a pet red monster is so much less weird to me than carrying around a purse. (Don't judge me).So...anyhoo, pictures of my new fashion accessory: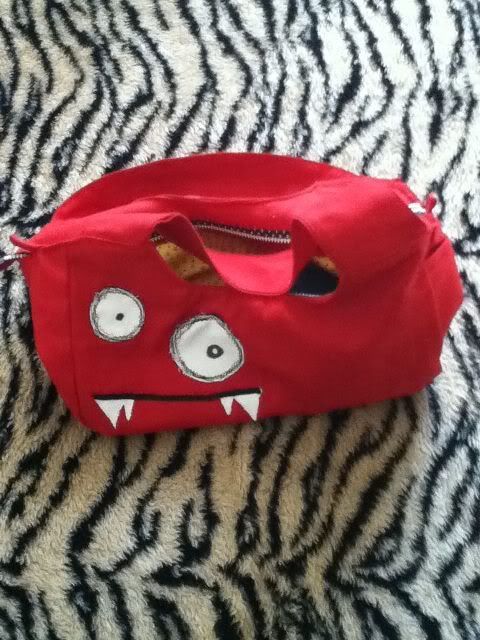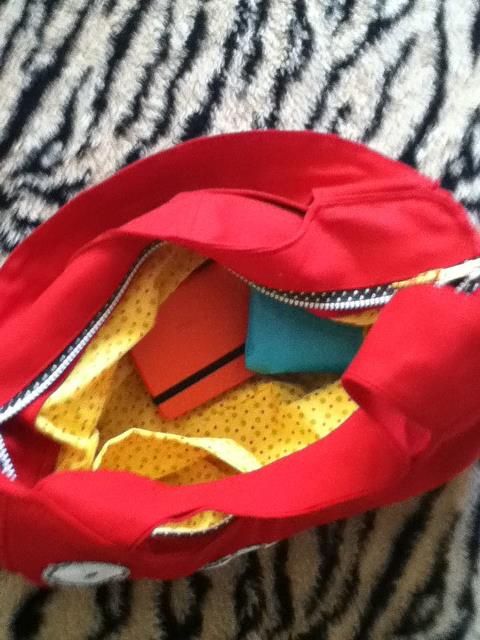 Half considering making a few smaller/assorted versions and/or change pouches to list one of my etsy shops, but I do have a million other meals rotting on my plate at the moment. :\ Such as- some series projects for my
zombietoes etsy shop
which no one will probably even care about, but they thrill and entertain ME, and that's all I really care about, in the end. I mean, at least...that's the purpose behind my zombietoes shop. That's all me, pull no punches, sugar no lies, hide no stains. I probably just said too much there. Oh well. So, yeah, there's that cryptic-ness, and then I have *no earthly idea* what I am doing about my website. I haven't even updated it since last June. That's right, JUNE 2011. Pathetic. There's too much art, and it's extremely overwhelming. I am really going to cut back a lot. I really need to get on that. I'm ashamed and quite embarrassed, really. It's reminiscent of the stuff you put in your attic, because you want to 'save' it, but you don't have a reason for doing so. Gah! I don't even know what I am say, I'm just rambling now. The breakdown seems to be- me needy do spring cleany! Ahhh...Okay, that is all. You may resume your lives, though they may be a touch weirder now...
xo!
Em
Visit my website- tons of images available as art prints and posters:
darklingtreasures.com
Loads of fun stuff- T shirts, stickers, mugs, stationery, bags, buttons, and more in my
Zazzle Shop
!